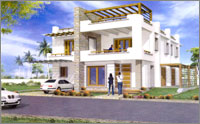 RudraSree Housing Pvt. Ltd. is one of the leading realestate company in Hyderabad , promoting quality ventures since 1992. Now Mahathae Township is being promoted at Mothi Ghanpur Village , Survey Nos. 507, 508, 509, 510, 511 Near Shadnagar.
Mahathae Twonship is beautifully landscaped with DTCP Norms. The site is abutting the Six Track Bangalore National High Way – 7.
Investment opportunities may be plenty, but investments in Mahathae Township are safe and yields highest returns as the venture is located in the most happening place in Hyderabad and chances for growth are very high. Considering the present Real Estate growth in Greater Hyderabad in Particular supported by Govt. of A.P. i.e. recognized Metropolitan city.
Surrounded by

Near to Hyderabad – Bangalore Highway NH-7
30 minutes drive to Shamshabad International Airport
10 minutes drive to DLF Township
10 minutes drive to Wipro, SEZ, Balanagar
15 minutes drive to TISS Campus
15 minutes drive to Maruthi Corporation
5 minutes drive to NRSA
Near to the historical Ramalingeshwara Temple – Rameshwaram
Out skirts of Greater Hyderabad (HMDA), Shadnagar
A part from the developments in Hi-tech city, other notable developments are planned in & around Shamshabad and are excepted to attract an investment of around 70thousand Crore in next 5 – 10 Years. There are developments planned for Hyderabad beyond HUDA (Hyderabad Metropolitan Developament Authority), which covered Hyderabad for about 250km radius will be replaced with HMDA that will span across at least 700km radius.
Rajiv Gandhi International Airport
Which is Asia 's biggest International Airport and spread over an extent of 5500 acres. This International Airport will also serve as an International Aviation Hub for the International Air traffic of U.S. , Europe and Far – East.
Pharma SEZ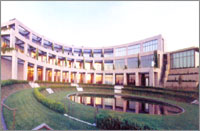 The state Government is planning to develop an exclusive pharma special economic zone(SEZ) at Jadcherla in Mahabubnagar Dirsrict, about 70km from Hyderabad and 40km from the new International Airport atg Shanshabad.
Vaccine Project
The Union Governmnent has cleared Rs 400 crore Vaccine Project to be set up at Jadcherla in Mahabubnagar District to prevent some identified diseases among cattle.
Business University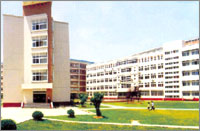 Business University is coming up near Jadcherla, in Mahabubnagar District. The University is about 40km from Shamshabad International Airport , This University provides business management schools which includes educational institutes like pharmacy and engineering.
Rs 3,200 crore Outer Ring Road Project

Mother of all development projects, ORR will be creating necessary development infrastructure and road network. Many commercial projects & residential zones will be developed along ORR in the next decade.
MMTS & METRO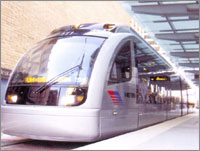 With the upcoming projects, all key areas will be connected by local trains in the next decade. This will help reducing traffic congestions, with many people opting for safe and pollution free transport system.
Hardware Park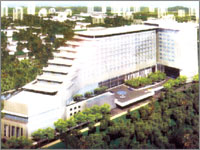 On the hardware front the big news is that India 's first Hardware Park is slated to come up on the outskirts of Hyderabad adjacent to Infosys. Bangalore lost out in the race for $ 3 billion FAB city project mainly because the political crisis erupted at the time when the promoters were anxious to finalize the location.
HUDA Townships

At least 50 major Projects are at planning stage (including Huda's 22 around ORR) in the outskirts of the city. Over one lakh residential units will be created in the sub-urban by the next decade that will bring migration of over 5 lakh population to outer areas.
Seven Star Hotel & Golf Course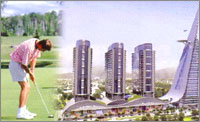 EMAAR Group of Dubai to build a 7 Star Hotel within the proximity of Hyderabad International Airport on a land area of around 700 acres which will also contain a large Golf Course.