RudraSree Housing Pvt. Ltd. is one of the leading Real Estate company in Hyderabad, promoting quality ventures since 1992. Our New Venture Lakshmi Nilaya is being promoted at Chinna Thupra Village, Maheshwaram Maldal, Ranga Reddy Dist. A.P.Survey Nos. 213 , 214 , 215 , 218 & 219.
Lakshmi Nilaya is beautifully landscaped with HMDA(HUDA) Layout.The site is 1 Km from the Six Track Bangalore National Highway- NH 7 and Maheshwaram Road (connecting Bangalore – Srisailam Highway).
Lakshmi Nilaya is an Ideal Investment for professionals, families, senior citizens. Lakshmi Nilaya is ideally situated for IT/ITES, Engineering and other professionals. It is quite family & senior citizen friendly with pleasant and pollution free environment and plenty of highly reputed schools and colleges within 30 min. drive. There are plenty of Hospitals and entertain met that are coming up around the site such as amusement park ( Asia's Biggest ), Zoo Park, Multiple Resorts, etc. Gandipet, Osman Sagar, Chilkur Balaji Temple etc. are within easy reach.
Surrounded by
1 Km from NH 7 – Hyderabad – Bangalore Highway.
5 minutes drive to Nearest MMTS Terminal.
5 minutes drive to DLF Township.
5 minutes drive to Wipro SEZ, Balanagar.
8 minutes drive to TISS Campus , Symbiosis University.
10 Km drive to NRSA
12 minutes drive to International Airpot Shamshabad.
15 minutes drive to Pharma SEZ & NMIMS University (Mumbai).
1 Km from Kothur Township.
5 minutes from Institute of Management Technology.
10 minutes Multiple Engineering Colleges
Within 15 minutes drive Nano Tech Park , FAB City.
Within 20 minutes drive Hardware Park , Imarat (SEZ), Aerospace SEZ.
Within 30 minutes drive Multiple IT Parks.
Within 30 minutes drive Financial Dist.., Hi-Tech City.
Next to Bio Conservation Zone ( Pollution Free Environment ).
A part from the developments in Hi-tech city, increditable developments that are planned in & around Shamshabad is excepted to attract an investment of around 70 thousand Crore and create tens of thousands heighend jobs in next 5 – 10 Years. There are developments planned for Hyderabad beyond HUDA (Hyderabad Metropolitan Developament Authority),such as proposed Peripheral Ring Road passing through shadnagar,Jedcherla APIIC 1800 acres. Industrial Green Park, SAABS Textile Park, etc.
International Airport
Asia 's biggest International Airport and spread over an extent of 5500 acres. This International Airport will also serve as an International Aviation Hub for the International Air traffic of U.S. , Europe and Far – East.
Aerospace SEZ
250 Acres Aerospace SEZ is one of a kind in India. It will be aerospace hub not only for Asia. Reputed Companies such as TATA, Nava Integrated Systems(NIS), Punj Liyad, Mishra Dhatu Nigam(Midhani), Samuha Consortium have comitted a combined investiment worth 2500 crores developing Defence and integrated systems. Some are already operational. The job potential from Aerospace SEZ alone runs intotens of thusands.
Pharma SEZ
The state Government is planning to develop an exclusive pharma special economic zone(SEZ) at Jadcherla in Mahabubnagar Dirsrict, about 70km from Hyderabad and 40km from the new International Airport atg Shanshabad.
Multiple Software SEZ, Nano Park, Gems Park, Textile Parks all within the site vicinity.
Educational Institutions University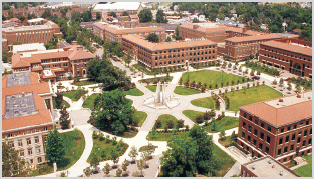 There are multiple high reputed Institutions around the site. such as TATA University, Arya Batta Engg. College, Institute of Management Technology (IMT), Vardhaman Engg. College, Boorgula ISO Institute, Noor Engg. College, etc. A major Business University is coming up near Jadcherla. This University provides buiness management schools which include educational institutes like pharmacy and engineering.
Road Project

3200 Crore Outer Ring Road is 80% done and creating huge amount of development around it. Many commercial projects & residential zones will be developed along ORR in the next decade. Another major road development that has been proposed is the peripheral Ring Road(PRR) that will connect Chowtuppal via Shadnagar to Shankarpally. Expansion of Srisailam and Bangalore Highway into 4 & 6 way lanes is going on. Multiple Radial Roads(120ft) are being constructed around the site
MMTS & METRO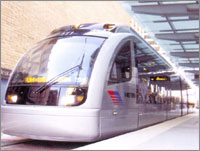 With the upcoming projects, all key areas will be connected by local trains in the next decade. This will help reducing traffic congestions, with many people opting for safe and pollution free transport system. These are MMTS Terminal in Shadnagar, Timmapur(5min. Drive)
Radial Roads
New Radial Roads (120ft) being developed around the site that connect to Srisailam Highway & ORR
Hardware Park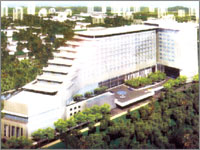 On the hardware front the big news is that India 's first Hardware Park has been setup right next to the International Airport and Infosys. With in Hardware Park the expected job creation is in thousands. FAB City - on Srisailam highway (15 min. drive from Site) is being created to be the capital of IC fabricating units in India in Solar panels given the companies that have commited to be in FAB City. Has immense job potential.
Multiple Townships

Major Townships around the site Lakshmi Nilaya are the prestigious MAK Banyan Tree, Aliens HUB(1500 acres), DLF(90 acres), Videocon Royal, etc. At least 50 major Projects are at planning stage (including Huda's 22 around ORR) in the outskirts of the city. Over one lakh residential units will be created in the sub-urban by the next decade that will bring migration of over 5 lakh population to outer areas.
Seven Star Hotel & Golf Course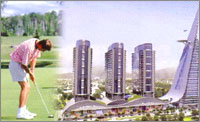 A 7 Star Hotel being constructed with in the proximity of ?Hyderabad International Airporrt on a land area of around 700 acres ewhich will also contain a large Golf Course.
Otheer multiple major star hotels are coming up on both Bangalore Highway & Srisailam Highway around the site.